View the Description/FAQ for Processing, Shipping & Other Important Info. We are a Sm. American Bus. of 1.5 People. All Products are Made to Order.
Truckers Heart Hooded Blanket Pete
Shop Trucking: https://www.bigrigthreads.com/collections
Free Shipping in the U.S.A. $12.00 Shipping to Canada
All of our Hooded Blankets are custom-made-to-order and handcrafted to the highest quality standards.
Premium suede polyester print for beautiful color vibrancy.
Interior lining is constructed from an ultra-soft polyester wool-like fabric for warmth and comfort.
Edges are embroidered with a handmade stitch for maximum durability and a homemade feel.
This Custom Made to Order Product Requires 15 - 28 Business Days for Delivery.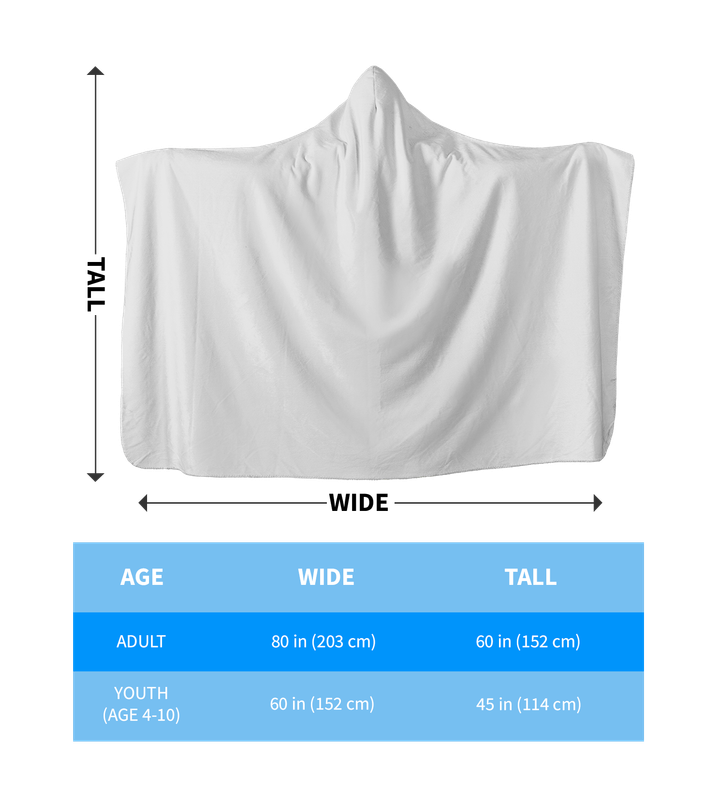 How long does it take to receive an order?
Shipping/Processing Time:  Please allow "up to" 7-11 Business Days to Produce Your Made to Order Product & Receive Your Tracking Email. Shipping Time is between 3-5 Business Days via USPS. You'll receive a Pre-Shipment letting you know your order is in production. 
We need Time to Produce/Process each order because: 

We are a Small American Business. We're not Amazon, Wal-Mart or any other Big Multi-Bazillion Dollar E-Commerce Company.
We are Only 1.5 people. The .5 being my 74 year old Mom who prints our Order Forms & Shipping Labels 
All Products are Made to Order. 
Thank You for Patience, Support & Business.
How can I track my order?
You'll receive a Pre-Shipment/Tracking Number, letting you know your order is in production and will be shipping out via USPS within the time frame promised. Make sure to check your social/promotional/other folders.
How do Returns/Exchanges work?
All Products are Made to Order. If your product arrives damaged we'll happily replace your product. If you order the wrong size, that doesn't qualify as a returnable or exchangable reason.
Do you offer Discount Codes?
Yes, we do occasionally have specials where we will offer discount codes. To receive these specials, please join my newsletter.
How Does the Apparel Fit?
There is a Size Guide located on each Product page detailing the measurements for each item of apparel.
How can I contact you?
Questions: 
Call or Text: 402-834-2442 ( Mon-Sat: 8am - 6pm ) Central Time. Only Contact Us During Hours of Operation. 🙏
Closed Sunday & Major Holidays
Email: info@bigrigthreads.com